Fruit of The Loom
Established in 1851, Fruit of the Loom is one of the world's largest clothing manufacturers and has a wide range of t-shirts, polos, sweats and hoodies, all designed with high-quality yarns to give the perfect base for print or embroidery.
T Shirts
Browse our collection of Fruit of the loom T-shirts in a range of men's and ladies styles with more than 18 colours to choose from
SHOP NOW
Polo Shirts
Choose from 12 different polo shirts, from 100% cotton to poly/cotton blends for durability
SHOP NOW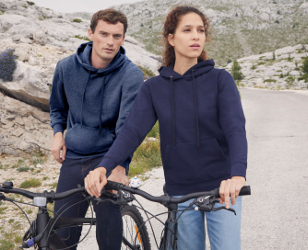 Hoodies
Shop our range of hoodies, from the bestselling basic to premium comfort styles. Perfect for universities and schools
SHOP NOW
A Quick Guide To Fruit Of The Loom
Established in 1851
Has led the way in garment manufacturing for over 160 years and this hard-earned expertise is just one of the reasons why it's our best-selling brand for t-shirt printing, embroidered polo shirts and personalised hoodies. All garments are ethically produced, are manufactured in WRAP approved facilities and conform to Oeko Tex Standard 100.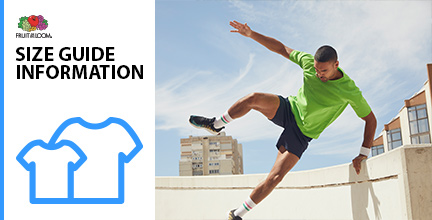 Fruit of the Loom Size guide
Sizes vary by manufacturer, so it's important to check you are buying the right sizes for you and your team. Fruit offer strong size consistency across their range and are generally considered a standard fit. Most products made by Fruit come in a mens, ladies and childrens version so you can ensure you get an appropriate fit.
Every product on our site has full size information available so please check the measurements on any individual item before you decide it's the right product for you.
Find the product you like by browsing our site and click the size information tab, or you can check the size for each product, including our full range
here
Endless Colour
Fruit of The Loom have always been well known for offering a wide choice of colours within their product range. Today, they have more colours within their collections than ever before which makes it easy to match a Fruit of The Loom product with your customisation.
Bestselling FOTL Clothing
Personalised from just
£4.21
Personalised from just
£8.10